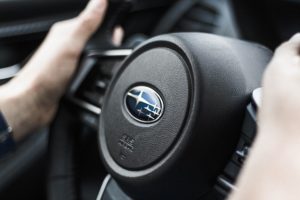 Subaru owners are fanatical about their cars and crossovers, and why shouldn't they be? With a long-standing reputation for quality, safety and reliability, Subarus will get you wherever it is you need to go – whether that's to the office as a daily driver, on an off-road adventure or even for a lap around the track.  It is a very versatile and capable car, but like any car, it requires maintenance and repair.
Here at Griffin's auto repair we keep your Outback, Forester, WRX, Legacy or Impreza driving as long as possible by providing San Diego with competitively priced, expert service.
Similar to many other Japanese automakers, they are known for driving well past the 100,000-mile and even 200,000-mile mark. Here at Griffin's we provide Subaru services for older model vehicles that are way past their warrantee and for newer models still under warrantee. We are proud to offer exceptional service, competitive prices and the best Subaru service in San Diego.  Book now and take advantage of our Shuttle service and Loaner car.  Experience what car repair can be with Griffin's Auto.

Subaru Engine Repair Services
Griffin's auto repair shop in San Diego provides standard and specialized repair to diagnose and fix any problem you might have with your Outback, Forester, WRX, Legacy and Impreza. Diagnosis of any engine issue is normally quick and inexpensive as our mechanics are experts in finding and fixing the common Subaru problems. For instance, recent Forester models (2011, 2014 & 2015) have had higher than usual reported problems of oil consumption due to leaking head gaskets.  This is normally a straight forward Subaru engine repair service that can leave your engine better then new.
While fixing or replacing the gasket and performing related engine repair is a more complex repair, working with our independent Subaru mechanics will most likely cost you much less than the dealership charges for the same auto repair with the same or better results.

Trusted Subaru Transmission Repair
If your cars manual transmission is experiencing trouble getting into gear, a slipping clutch or making grinding sounds sounds, Griffin can help.  If your automatic transmission is vibrating, making a "whirring" sound or has experienced a total transmission failure, Griffin can help.
Subaru transmissions require experienced experts who are familiar with the four wheel drive drivetrain.  We have the experience that you can trust and will communicate with you through the process so that you are comfortable and confident.  We will even offer a loaner vehicle and shuttle service as transmission repair can take longer than other more common auto repairs.For more information on what you may be experiencing with your transmission trouble, here are a few common Subaru transmission issues.
Subaru Outbacks going back to 2000 models have had problems reported with vibrations or shuttering when accelerating. This problem is mostly likely linked to the transmission torque converter, and a new part can fix this problem. Griffin's Subaru mechanics are able to perform this and other transmission repairs for Subaru Outbacks and other models.
Older model Subaru Imprezas (2006-2008) have been known to have problems with transmission failure. The problems were mostly reported with automatic transmissions though a few drivers with manual transmissions were reporting a similar stalling out problem. Griffin's performs both automatic and manual transmission repair including the clutch repair and clutch cable service. Though people sometimes think they have to go to the Subaru dealership, Griffin's can perform this and other Subaru service in San Diego for a lot less than the dealership. Why pay more for quality transmission repair when you can get top rated service from a trusted auto shop conveniently located in Little Italy right off I-5?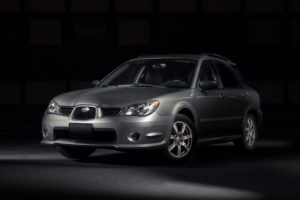 Our Subaru Mechanics Can Do It All
In addition to these types of specialized Subaru repair, Griffins performs routine maintenance that comes with everyday driving. We offer reputable service for the following routine care repairs:
Our Subaru mechanics have the training and tools needed to get the job done right the first time. We aim to get you in, get it done and get you back on the road in less time, for a lower cost.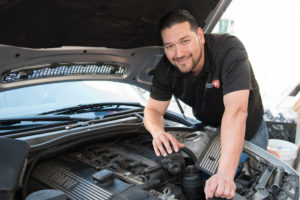 Love Your Car? Use the Best in San Diego
While Subaru service traditionally falls under Japanese auto repair services, many makes and models are currently manufactured in the U.S. and Canada. Subarus are the second best automotive brand according to a recent poll by Consumer Reports. (Audi was first.) Subarus also have some of the highest resale value of any cars on the market – not that you'd want to resell your Subaru. And lastly, Subaru drivers are the number one most loyal car drivers of any automaker with more than 66 percent saying they want to purchase or lease a Subaru as their next vehicle.

Schedule Your Repair Today
Located in San Diego's Little Italy district, we've been performing auto repair on Japanese vehicles including Toyota, Honda, and Subaru for many years. Our 24000-mile or 24-month guarantee is a good as guarantee as the dealership offers so you can trust our Subaru service and craftsmanship. Call us today for an appointment for Subaru repair.