Taking care of your car can save your thousands of dollars over time. The problem is it takes time, energy and some up-front cash to save money in the long run. In these cost-conscious times, more drivers are taking the time to do just that. According to a recent 2012 study, people are keeping their cars for 11 or 12 years on average and keeping them until around 165,000 miles. So if you'd like to make the most of your four-wheel investment and keep your car running for as long as possible, what can you do as far as car repair and maintenance is concerned?
Prevent Big Auto Repairs by Keeping Your Tubes and Hoses Spongey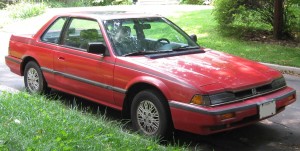 The duty of hoses and various connecting components under your hood often gets overlooked. Yet these connectors are essential to keeping your car and its various mechanical systems running smoothly. So inspect them routinely for wear and tear and get them replaced on schedule or sooner if needed. The cost for hose repair is quite minimal when compared to cooling system repair, for instance.
In older cars, hoses rot, tear and wear down with age. If the radiator system is leaking fluid via a bad hose, the system will dry up and ultimately cease to function properly. Once this happens, it will set off a chain reaction causing the engine to fail as well. Major cooling system and engine repair may then be needed, which may cost more than the value of the car itself. Such car repairs may not be justifiable on older model cars.
Stay Ahead of Auto Repairs to Keep Old Cars Running Longer
Last but not least, a periodic check of your transmission and brake fluids' consistency is necessary in older cars. This may require bleeding the brakes to inspect the fluid. Though this requires a trip to your repair shop, brake pad or fluid replacement should not be delayed in late model cars. Having a professional look at the fluid itself can stave off and prevent serious brake repair. And in some cases serious injury in the unfortunate event of an accident.
The key to keeping an old car running a dozen or more years is to check the little things under your hood like hoses, connectors and fluids. By replacing a worn-out hose early, you can prevent a minor repair from becoming a major one and spend $50 instead of $500 if addressed in proper time.