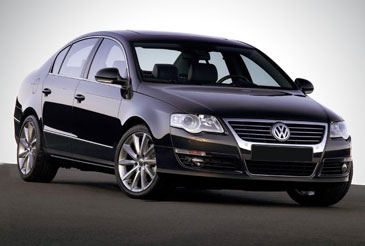 Volkswagen drivers don't have to sacrifice style for safety, or quality engineering for competitive pricing. With any of VW's popular sedans, wagons, and hatchbacks, Volkswagen drivers can have all they need in a car – safety, performance, and reliability — without giving up all they want – style, luxury, and comfort. At Griffin's Auto Repair, we believe what you expect from your German-manufactured VW is also what you deserve from our VW mechanics on our team.
Our experts have been taking care of VWs and their drivers for more than 55+ years. We can help with your VW auto repair needs from diagnosis and repair to regular maintenance and checkups. Our VW mechanics are factory and ASE certified so you can trust they will treat you and your car right. Using the best tools in the business and most current mechanical knowledge available, they can diagnose and repair your car problems quickly saving you time, money and aggravation.
Whether you are looking for VW Golf, Jetta, Beetle or just plain old service and repair for any other aging VW vehicles going on 100,000 miles, our mechanics and service staff can help and ensure your vehicle stays running smoothly. We service all VW makes and models, old and new, including: Passat, Rabbit/Golf, Tiguan, and Eos along with many more VW models. Our VW car repair specialists keep the most current training.
Quality VW service with an eye on how you drive
At Griffin's Auto Repair, our VW service specialists are familiar with the manufacturer's maintenance schedule for each make and model so they can make proper upkeep and scheduling suggestions to save you money and help sustain the value of your car overtime. The VW is the "people's car" and we'll help make sure that you are commuting to and from work and driving from one kid's soccer game to the other's on time and without issue.
Our VW repair shop is centrally located providing customers with easy access. As a courtesy, we offer free local shuttle service to make your VW car repair experience as convenient as possible for customers. Many repair shops come and go but with 55+ years in the business we have earned the loyalty and trust of our customers. Read our testimonials and give our repair shop a call for all your maintenance or repair work.
Request Appointment