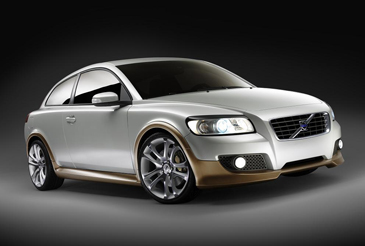 With their one of a kind designs, high performance ratings and award-winning safety features, Swedish-designed Volvos are unlike any other vehicle on the road. If you drive on of these finely crafted vehicles, you can trust Griffin's for your entire Volvo auto repair and maintenance needs.
Quality Volvo repair shops are not always easy to find but feel free to do your homework, shop around and ask our customers about how our Volvo mechanics have helped repair and maintained their vehicles. We're confident that you'll choose to have your Volvo car repair done in our family-owned repair shop. At Griffin's Auto Repair, we use original manufacturer parts not just because it is the right thing to do, but because it will ensure your car performs at its best and retains its resale value.
Volvo service by specialty-trained mechanics
At Griffin's Auto Repair, we service all Volvo makes and models and our specialty-trained Volvo repair experts use the most up-to-date tools and equipment to work on your cars. We perform all types of repair work including engine repair, steering & suspension repair, radiator/cooling system repair, brake repair and even air conditioning and electrical system repair.
Our Volvo mechanics use high-tech diagnosis and testing machinery to find the problem with your car. We don't perform unnecessary repair work and always provide you with an estimate so you are informed before we begin working on your car. Our Volvo auto repair specialists can answer any questions you might have and will take the time to educate you on the problem and the resolution. This is our customer service policy and one of the reason's we've been fixing cars in the San Diego area for over 55+ years.
With an eye for the environment and sustainability, keeping your Volvo well maintained will help it perform at its maximum fuel efficiency. Ask our friendly Volvo service center specialists about the suggested factory-recommended maintenance schedule. With the average life expectancy of a Volvo hovering around the 18-year mark, our Volvo repair shop can help your car meet this benchmark with regular tune-ups and maintenance. Contact us today to schedule a diagnosis for your vehicle.
Request Appointment