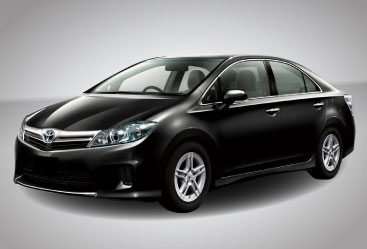 Toyotas are the most popular cars in the world, and whether you're sitting in San Diego traffic or parking by one of our beautiful beaches, chances are you can spot other Toyota car, truck and minivan owners. At Griffin's, our Toyota auto repair experts know a lot about these popular cars and they'll be happy to answer any questions you might have about how to keep your Toyota in tip-top driving condition.
Our certified Toyota mechanics have many years of experience servicing and repairing all makes and models of Toyotas, from Camry and Corolla cars to Tundra trucks, Sienna minivans, Highlander SUVs and Matrix crossover vehicles and all those in between. Whatever ails your vehicle, including problems with the engine, transmission (manual or automatic), steering and suspension system, cooling system, brakes or brake pads, and even the air conditioning unit, we can diagnose and fix it. But we are not only limited to just auto repairs, we commonly offer such routine services too such as a tune up or even a simply Toyota oil change. Our Toyota service center mechanics know all the latest mechanical and technological training on new models as well as older ones. They also have the skills, tools and parts available to diagnose and repair newer hybrid models such as the Prius.
Priced right Toyota service, repair & maintenance
Toyotas have a reputation for quality, reliability and longevity and here at Griffin's Auto Repair, we want to help your car run for a long time while maintaining its resale value. Our local Toyota repair shop can help you stay on top of your maintenance schedule so that your car performs at its best.
Ask other Toyota drivers, search around and when you're done, we'll be sure you'll come back to our Toyota service center. Our prices compare with other auto repair shops yet no other place can match our 24,000k (or 24-month) guarantee. At Griffin's Auto Repair we stand by our work because we know we have the best, most highly trained Toyota mechanics in San Diego County, and we dare you to give us a try.
We'll run a diagnosis using the latest tools and technology available and explain to you, in a way you can understand, the work that needs to be done. Trust your vehicle to our Toyota service & car repair and bring it in today!
Request Appointment