Many years ago, it was a rarity to drive a vehicle up to or passed 100,000 miles. Usually the type of car owner who accomplished such a feat was known for going to great lengths to ensure that every auto repair and maintenance job was performed on time.
This car owner would never skimp on needed auto repairs and would pay close attention to dashboard lights and sounds from under the hood to make sure everything was running as it should. It's likely that this person was a do-it-yourselfer, the kind of individual who could perform basic auto repairs in his own garage so that he could look out for and take care of minor issues right away.
Today, it's easier to reach 100,000 miles with a few auto repair tips.
Maintenance Tips To Reach 100,000 Miles:
Nowadays, it is almost a given that your car, truck or SUV will reach this once formidable milestone. We wouldn't go so far as to say reaching 100,000 miles is routine but it certainly isn't rare or even viewed as much of an accomplishment today.
With regular care and preventative maintenance performed at a quality auto repair shop in San Diego, vehicles today can hit even 200,000 miles or more. Again, regular maintenance is key, as is staying on top of common car repairs and services. Getting your car looked at and taken care of right away when there is a hint of a problem is the best way to ensure your vehicle reaches 100,000 miles.
Preventative Maintenance and Auto Repair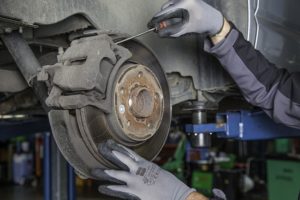 Do you brush your teeth (and floss), put on sunscreen in the hot summer months, and visit the doctor once a year or so for a physical exam? If so, this is all part of your regular maintenance routine that both serves to keep you healthy and catch problems early so they can be mended quickly. The same is true with auto repair and maintenance.
It is generally recommended to follow the auto manufacturer's schedule for regular interval maintenance, tune-ups, oil changes and the like. For instance VW Westfalia repair requires a different maintenance schedule then BMW X5 maintenance. Whether it is a radiator flush, rotor and pad brake repair, suspension repair and alignment, or transmission repair and inspection, taking care of these auto repairs will help keep your car running in top health. Just by doing these small things you are on your way to making sure your vehicle reaches the six-digit mile mark.
Use your Senses and Instincts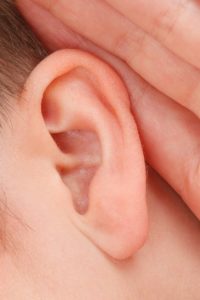 Do you notice a funny smell when you turn on the AC or heater?  You may need a A/C service.  Is there a loud and unusual humming sound coming from the engine compartment? Do you hear your brakes squeal or grind when you press down on the pedal? You may need a brake repair mechanic to replace worn discs or rotors.  Do you feel or sense your car pulling to one direction or the other for no obvious reason when you are driving down a straight road?
All of these observations or notes signal that something could be wrong with your vehicle. To pick up on any of these signs, however, you have to intentionally be paying attention to your car and not just turning the ignition and driving on auto pilot. Your car has dozens of moving parts of various levels of complexity. All these parts must work together in harmony in order for your car to run properly. If we pay attention, our senses can often tell us something is wrong with our car before a maintenance interval inspection.
If you sense something is wrong, bring your vehicle in to a San Diego auto repair shop sooner than later for the auto mechanic to review. If everything's fine and no car repairs are needed, at least you can figure out what's going on and know there's nothing to worry about. Such inspections are generally quite inexpensive. If there is a problem, you can get the auto repair performed right away and save yourself some cash and hassle down the road.
Drive Your Car Like You Care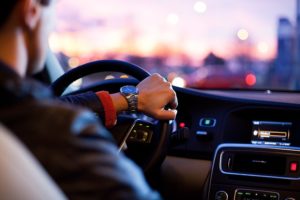 More than regular car repair and maintenance, how you drive your car can have a meaningful impact on its longevity. Do you unnecessarily slam on the brakes, take sharp curves without properly slowing down, ride the brakes, ride the clutch, or just drive too fast too often? All of these things are bad for your car and cause it to wear out faster than it normally would.
Sometimes additional wear can't be helped; if you live in an extremely cold or hot climate, think Alaska or Arizona, you can't help putting your car through tough conditions. But here in San Diego, California, with year-round mild weather and minimal rain, sleet and snow, you really have an ideal environment for long-term vehicle maintenance. By adopting safe and smart driving habits and taking advantage of the natural setting, you can readily achieve the 100,000+ mile goal.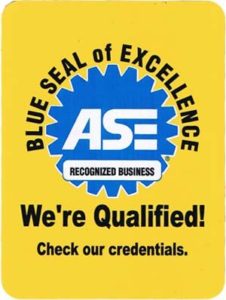 When seeking auto repair and maintenance work for their vehicles, some people shop around for whatever's cheapest while others go to the auto repair shop they've always gone to out of habit. You can get better car repair and maintenance service if you shop around for a high quality, ACE-certified auto repair shop that you can bring your car to every time.
In doing this, the garage and its mechanics can get to know your car and its maintenance schedule so you aren't pushed into car repair work you don't really need. These mechanics can provide you with reliable advice and guidance so you can minimize your worry and ensure the small problems get taken care of before they become major issues. Even if it costs a little more, finding a trustworthy auto repair shop is worth it in terms of peace of mind.
So driving your car, truck or SUV to the six-digit milestone is a very doable goal nowadays given advances in mechanical components and technology. With a little extra care, attention to routine oil changes and maintenance, and getting auto repairs performed on time, you can drive your car to 100,000 miles and beyond.