Tis the season of giving and while "joyful, merry and bright" define the holiday spirit, stress and chaos are not far behind. After all, it's not Christmas time if you're not running out late to pick up that one gift or memento you forgot.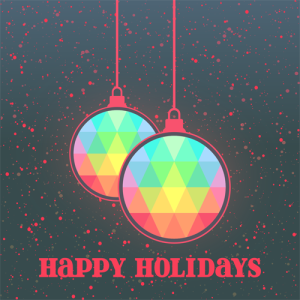 Whatever you do for the holidays, whether it is traveling to see family and friends or venturing the slopes, don't let car troubles interfere. Though getting auto repairs may be the last thing on your mind – you've got presents to wrap, cards to mail, gifts to buy (still) – putting off car repair or even an oil change will only make matters worse. Imagine how you'd accomplish your to-do list without a properly running vehicle?
Pause for Vehicle Inspection & Repairs Before Travelling
Make the time to bring your vehicle in for an auto inspection – especially if you are driving to an area where there will be snow and freezing weather. Consider the following:
Examine the Tires – Driving on bare tires is always a bad idea, and this is especially true if you are driving where there will be snow and ice on the roads. If your vehicle needs tire rotation or alignment, get this done before your trip. You may also want to bring some chains for your vehicle if it is not 4-wheel drive. The Department of Transportation (DOT) has some great recommendations for general holiday travel. Such as, some roadways for ski slopes or mountainous regions require the use of tire chains or snow tires. Seems obvious right? But a good reminder never hurt!
Cooling System Service – If you are driving to a colder climate, make sure your cooling system is in proper working order. If your fluids are sludgy or dirty, it may be time to get a radiator flush or other cooling system maintenance. And remember to use a mix of coolant and water in freezing temperatures.
Stock up on the Extras – It's a good idea to bring an extra set of clothes, blankets, gloves, jumper cables, snacks and other items in an emergency kit for your vehicle. A cell phone with a battery-powered charger is also a good idea. Do you know where your spare tire is? Sounds like a dumb question but accessing the spare on many new vehicles isn't so easy.
So unless you want to spend the holiday season in the waiting room of some tow-truck garage, take a few moments to take care of auto repair and maintenance needs before heading out.