The New Year marks that time of year to say good-bye to the old and welcome the new. Whether it's ditching bad habits such as smoking and adopting new ones such as exercising, the New Year marks a time of change and transformation.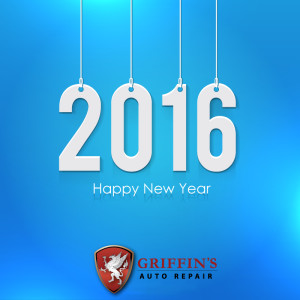 It can also be a great time to check-off annual to-do lists including your back-burnered tasks such has ignored auto repairs. So if you aren't in the habit of performing routine annual maintenance and repairs on your vehicle, make it your new year's resolution to get it done.
Annual Repair and Maintenance Checks
Here's a list of typical car repairs, inspections and maintenance tasks that should be performed on an annual basis (or once about every 12,000 miles):
Visual Inspection – Do your own inspection. Pop the hood, grab a flashlight at take a good look at all your hoses, belts, connectors and other related parts. While not all tears or rips are detectable by the eye, some are and catching them early can save you a lot on auto repair work and cost.
Check and Refill Your Fluids – An annual inspection of all your vehicle fluids is a good habit to get into. Check your automatic transmission fluid, coolant fluid / antifreeze, power steering fluid and even windshield washer fluid. If any one of these is significantly low, this could signal a leak in the system.
If the antifreeze, for instance, is gunky, this could signify a cooling system service such as a flush is necessary. Furthermore, it doesn't hurt to check your oil and get an oil change if it has been awhile. Vehicles need new oil every 3-6 months depending on their make and model.
Replace the Cabin Air Filter — Your vehicle's cabin air filter should get inspected and replaced annually in most situations. Replacing the cabin air filter, which prevents too much dust and allergens from coming into the vehicle, is an inexpensive and easy do-it-yourself job. This can also significantly improve the performance of your air conditioner / heater and reduce the need for auto AC repair.
Check your vehicle's manual to see if it lists other auto repairs that need to be performed annually. Of course, local car repair experts agree that regular vehicle maintenance can keep your car, truck or SUV running as long as possible.
Be sure to check our specials page for deals!