BMW vehicles standout for both their stylish looks and performance capabilities. Yet finding the right model to suit your needs and within your price range can be a daunting task. BMWs are not inexpensive cars and it makes sense to do your research and analysis before deciding on the best BMW car for you. The following is just a sample of questions you might want to consider if you are in the market for a BMW in San Diego:
Should you purchase a new or previously owned BMW?
How expensive are BMW repair and maintenance costs?
Are there any particular BMW repair issues to be aware of?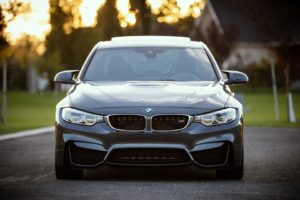 For BMW service, used vehicles can offer the best value
While there's something to be said for driving that fresh-smelling car straight from the dealership's lot, the truth is that all new vehicles lose a significant chunk of their resell value immediately after purchase. If you are considering a BMW, you can save a lot of money by buying used. This is especially the case because BMWs are some of the best constructed and longest lasting vehicles on the road today. Reputation Institute ranked BMW the most reputable company in 2015; Google was number two.
If you choose to purchase a certified pre-owned car, that is, a car that has passed a thorough inspection from the automobile manufacturer, you can have even greater peace of mind. Even if you buy a used vehicle from a private seller, you can take it to a local auto repair shop in San Diego for an inspection and assessment. The cost of such inspections is almost always worth it.
BMW repair tends to cost more than other manufacturers
Even used BMWs can be costly vehicles, and it is fair to say that routine BMW service is likely to cost you more over time than repair of other more standard vehicles. A recent Consumer Reports post listed BMWs as one of the most expensive vehicles to repair and maintain once the warrantee expires.
BMWs are top-line vehicles and have some of the most innovative and advanced technological features available. Their features and functionalities come at a price, and while there is much that you can do to mitigate costs, on some levels, car owners recognize BMW services come with a higher price tag. From BMW oil changes to mileage maintenance and transmission repair, BMWs are generally more expensive to repair. Yet because a well-maintained BMW can last for years and hundreds of thousands of miles, many BMW drivers believe the cost is well worth it.
Find a BMW specialist outside the dealership to save on auto repair costs
One way BMW drivers can reduce the cost of auto repairs and maintenance is by finding a knowledgeable, high quality auto repair outside of the dealership. Continuing to take your BMW to the dealership for auto repairs after the warrantee expires is a costly mistake many drivers make. Whether out of habit or just because they just don't know, drivers can ditch the dealership and save 20-60 percent of service costs by taking their vehicle to a local BMW auto repair shop instead.
Many certified and equally talented and certified BMW mechanics in San Diego work in private auto repair shops. Of course the dealerships try to make you believe that only they have the best trained mechanics but this simply is not true. Take a few minutes to shop around and compare and you might be surprised at how much you can save in BMW repair costs — by the same highly trained mechanics – just by switching local repair shops.
Common BMW repairs and issues for most models
According to Prescott Import Car Service, one familiar problem that can arise with many BMW models is issues with the vehicles' electrical systems. This is attributed to the fact that many German-made vehicles use plastic casings and materials that tend to wear out over time even after the rest of the vehicle continues to function properly. When purchasing a used BMW, the electrical system should be inspected thoroughly to see if there are any performance issues.
Additionally, the vehicle's coolant system tends to pose problems for BMWs as a general rule. From leaks to wear and tear of components, a coolant system, particularly in the summer months, needs regular attention. Longtime Bimmer drivers know it is important to get any cooling system service or repair done quickly in order to avoid more expensive and problematic engine repair.
Check engine lights may signal a problem with electrical system
As an ancillary problem, BMWs tend to have more frequent false notifications occur on the dash board as a result of their complex engine and electronics systems. That is, many BMW drivers report the "check engine" light coming on when in fact there is no real engine problem. Instead, the problem is with the electrical system that incorrectly lights up to say "check engine." While a BMW mechanic can fix the problem so that the check engine light goes off, this can be a challenging and expensive long term issue to resolve.
So if you are in the market for a new or used BMW, be aware of these concerns so that you can be better informed about your decision.