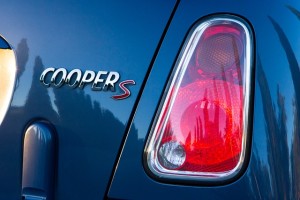 Small and spunky, Mini Coopers stand out in the compact car category for their undeniable style and design. With their engineering might and snazzy appearance, some might say the Mini Cooper is in a category all its own – a cross between a compact car and a sports car.
At Griffin's Auto Repair, we'll work hard to keep your Mini Cooper running strong on all cylinders. Though it is a unique vehicle by all accounts, you don't have to take it to a specialty Mini Cooper repair shop to find quality repairs. Needing to use specialty shops is an enduring myth used to keep these "speciality" auto repair shops in business and to make drivers think they need to pay more for general Mini Cooper repairs and maintenance.
How much are you paying for Mini Cooper repair costs?
At Griffin's we've been repairing European-manufactured vehicles including Audis, BMWs and Mini Coopers for decades. Our Mini Cooper repair costs are not any higher than those on other top-of-the line vehicles. So whether you need Mini Cooper transmission repair or a simple glove-box latch fix, you can count on Griffin's to do it right and to charge you fairly for the job. After all, you shouldn't have to pay more for repair costs just because it's a cool, speciality vehicle.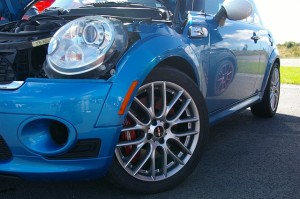 At Griffin's, we offer the following repair and maintenance services for your Mini:
Engine repair and rebuilding, including engine bloc repair
Suspension and steering system repair
Brake repairs, including pads, rotors and drums
Cooling system repair and radiator flush
Oil change & filter replacement
Tune-up
Check engine light diagnostics
AC repair
Mini cooper transmission repair including clutch for manual systems
Mini Coopers have advanced high tech electronics systems, and at Griffin's we are able to diagnose and repair these issues as well. An electrical system malfunction can sometimes cause doors or windows to not open, close, or lock properly. We can correctly determine the problem so that we can fix it right the first time around.
Mini Cooper service done right
So if you drive a Mini Cooper and are looking for a place to take it for priced-right regular scheduled maintenance, look no farther than Griffin's auto repair shop in downtown San Diego. Our 24-month or 24,000-mile guarantee gives you confidence and peace of mind, and our friendly customer service will keep you coming back again and again.
Request Appointment