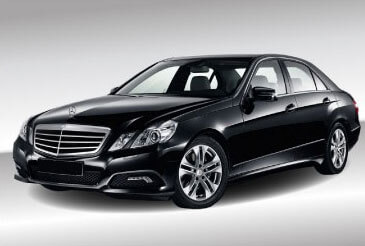 Mercedes Repair in San Diego
If you drive a Mercedes, then you drive a car that is recognized year after year for its innovation, style and unmatched engineering. What Mercedes drivers seek in their autos they should also seek in their Mercedes auto repair, and Griffin's is committed to doing just that. We've been providing repair and maintenance in our San Diego Mercedes service shop for more than 50 years. The longevity of our repair shop is due largely to the skill, knowledge, and dedication of our Mercedes mechanics and service staff.
At Griffin's Auto Repair, not only do we hire the best San Diego Mercedes mechanics from a mechanical standpoint, but we also hire mechanics that understand what drivers want when they seek out a Mercedes Benz repair shop – second-to-none quality and precision. Our certified, Mercedes mechanics know the detailed inner workings of this particular make of vehicle from engine diagnosis & repair and computer diagnostics to suspension & steering repair and cooling system service & repair.
Choose Griffin's for Your Mercedes Benz Service & Repair in San Diego
Because our mechanics have many years of training and work history, they are able to accurately diagnose problems and make the repairs in an efficient, expected time frame. This saves you money in terms of labor costs because at Griffin's Auto Repair, you can know with certainty that our ASE-certified mechanics, most of whom have several years' experience working on Mercedes's, complete auto repairs when they say they will.
What's more, our San Diego Mercedes Benz repair shop and our mechanics uses Original Equipment (OE) parts, a key importance in maintaining the value, safety, and functionality of your car. We never skimp on buying inferior parts to save a buck because we know our customers choose our Mercedes repair shop because of our reputation for quality and integrity. If we don't have your OE part in stock, we'll special order it for you and it will arrive in our shop in a matter of days.
So whether you need a simple tune up or oil change, a brake service, or a complete transmission workup and repair, you can trust your San Diego Mercedes auto repair to our family-owned San Diego business since 1959.
Shop Info
Service Hours:
8:00 am - 5:00 pm
(619) 234-7991
1542 State Street
San Diego, CA