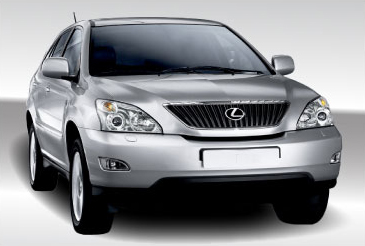 Lexus drivers are drawn to sensible luxury and engineering. Preferring smooth lines and curves to ostentatious frills, Lexus drivers take to the done well and well done as a matter of course. For Lexus repair done right the first time, local residents turn to Griffin's Auto Repair. Our Lexus service is top rated and backed by more than 50 years in the business and an 24-month or 24,000-mile guarantee. How many local Lexus repair shops can offer you that?
Seeking done-right Lexus auto repair?
Each manufacturer trained Lexus mechanic at Griffin's is ACE-certified and meets the highest standards available for Lexus car repair. More than experienced and knowledgeable, they will explain the auto repairs they need to do for your car in plain English. They will answer any questions you might have so you can feel confident in our Lexus services. We have built our business with repeat customers over the past 50 years by following the golden rule and treating customers the way we would want to be treated. Unlike other Lexus repair shops in San Diego that have come and gone over the years, we've stayed put and thrived while others have had to close their doors. There's a reason for that and our years of superb Lexus auto repair services prove it.
Keep your wheels moving with Lexus car repair
These Japanese luxury grade automobiles have a reputation for lasting longer than many other vehicle makes and models on the road. Getting regular Lexus service checks and maintenance work performed, using only OEM parts, you can keep your Lexus running for the next generation. Our Lexus mechanics will work with you to help keep your vehicle maintained and running for as long as it possibly can. Most repairs can be performed the same day you bring in your car as we stock OEM parts onsite. Schedule an appointment online with our convenient web tool or call our shop today to address your Lexus repair needs.
Request Appointment