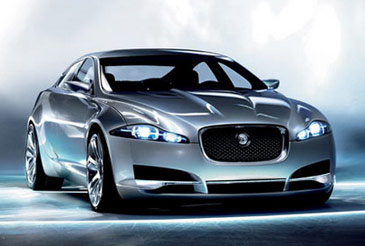 Exotic, alluring and can't-be-ignored are just a handful of words that describe Jaguar vehicles and by default their drivers. It takes a certain kind of individual to drive one of the most exceptional cars on the market and in turn it takes a certain kind of Jaguar auto repair shop to keep them running at their absolute best.
Made in Britain, repaired at our local Jaguar repair shop
Drivers in the know trust their beloved vehicles with Griffin's Jaguar repair shop. Our ACE certified Jaguar mechanics take the time to know and love the cars almost as much as their owners. They provide proper Jaguar service and maintenance so your vehicle runs at its peak. Our mechanics only use OEM parts so even after a replacement is performed, you can feel confident your car is comprised of complete, 100 percent Jaguar components.
From oil changes and brake work to a major Jaguar car repair such as transmission and engine repair or replacement, our shop is set up to do it all. Unlike so called specialty Jaguar repair shops that put on the white gloves and charge exorbitant fees for the privilege, our Jaguar service specialists and mechanics will take care of you and your car at a fair price for the same service with no "white-glove" markups. At Griffin's we offer specialty Jaguar service without the specialty attitude.
Find the best local Jaguar car repair
More than just your basic Jaguar auto repair, our shop offers regular maintenance services to keep your state of the art vehicle running like it should. Driving a Jaguar that runs like a jalopy just won't do. So schedule repair or regular maintenance service online or give us a call. We'll work with you to make sure your car is runs powerfully and efficiently.
Request Appointment