This week is supposed to be one for the books as far as Southern California rainfall goes. Now entering its fourth year of drought, the state is undoubtedly in great need of some serious precipitation. Yet what's good for the land may not be good for drivers who aren't accustomed to driving in rain storms. If your vehicle needs auto repair, get it done as soon as possible before the thick of the storm arrives.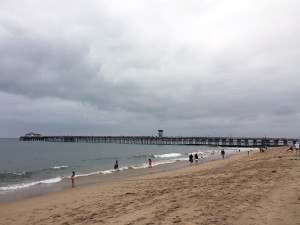 Tips for Driving in a Downpour:
Brake Slowly – Slamming on your brakes in the rain is a bad idea. Even applying well-tuned brakes in the rain can be tricky. If your vehicle needs brake repair, do not put this off. Having to apply heavy brake pressure to stop due to worn out pads is dangerous. If you're not sure if your car needs brake repair, bring it into a repair shop for a free or low-cost inspection.
Wiper Check – You probably don't use your windshield wipers much living in Southern California, and that's exactly why you should get them checked out. Heat, sun exposure, and lack of use can make your wipers brittle so they don't work properly when you need them to. Again, most auto repair shops or parts stores will take a look at them for next to nothing.
Tires & Alignment – Driving on bald or worn tires in the rain is an accident waiting to happen. You can't stop properly, can't get good traction on the road, and can't maneuver as you need to. So if you know you need new tires, what are you waiting for? Checking and filling your tire air pressure is also a good idea, and most shops charge you nothing or very little to do this.