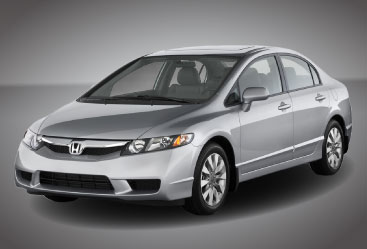 Headquartered in Japan but driven just about everywhere, Honda is one of the largest automobile manufacturer's in the world. If you drive a Honda, you are in good company. At Griffin's Auto Repair, our Honda mechanics are ASE certified and have been working on Honda Civics, Preludes, CR-Vs, Accords, etc. for many years. We have the experience and training you need when you search for the best Honda service center in San Diego.
Hondas are some of the most fuel-efficient lines of cars on the road today, and our Honda-certified mechanics have the tools and the most up-to-date training available to keep your car running at its optimum performance. Did you know that by meeting all of your benchmarks for maintenance, as set by the Honda manufacturer, you can maximize your car's fuel efficiency? This saves you money each and every time you fill up at the pump. And with gas prices continuing to go up, who couldn't save more on fuel costs?
Each Honda mechanic at Griffin's can run a full diagnosis to make sure your car is running as efficiently as it can be. And if needed, we can perform the upkeep work for you the same day in most cases. While we promote our Honda repair service as our specialty, we also perform common services, maintenance and tune-ups such as a Honda oil change right in our downtown shop.
Our Honda service & maintenance are the best in the business
Honda's have a reputation for their reliability, but if you do need more than a maintenance tune-up, you can trust our Honda service center for all your repair work. We can order an original manufacturer part if we don't have it in stock and begin to work on your car right away. Most times, we have the parts in stock. We perform all Honda repair work and diagnoses from your engine to your brakes and from your suspension and steering to your electrical system.
Our shop performs work on hybrid vehicles too, so you don't need to take your car to a specialty shop for an overpriced estimate. And, unlike other car repair places, we guarantee our Honda auto repair for 24,000 miles (or 24-mos.) We don't like to brag but our Honda mechanics are some of the best around town. Come see for yourself at family-owned Griffin's Auto Repair shop for all your Honda repair needs.
Request Appointment