"May Gray" is in full effect this year in normally sunny San Diego. So if you are looking to get out of town this Memorial Day weekend, you will have some company on the roads. AAA is predicting that highways will experience some of the highest traffic in a decade thanks to low gas prices.
So before you hit the road for your first summer trip of the year, make sure your car is running in tip-top shape. You can do this by bringing it into our local repair shop for an inspection or if you're handy – by taking time to perform one yourself.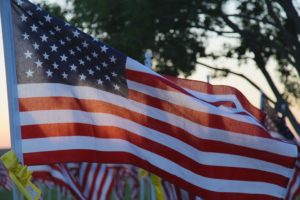 Avoid Auto Emergencies by Being Prepared
Are you going to be driving inland to a hot desert climate? If so, you may want to consider loading some radiator fluid into your trunk or car in case you need a refill. This may help prevent your engine from overheating and any related cooling system repair. Using only water to cool the engine may work in a pinch but it is better to use radiator fluid, particularly in extreme weather conditions.
Plan Your Route and Pit Stops Along the Way
Sometimes it's fun to just hop in the car and go. But if you have a family with small children, it makes more sense to plan ahead. After all, running out of gas on a family road trip is no fun at all. Do you drive a diesel or electric vehicle? If so, then planning ahead is definitely a must.
Get AC Repair Before the Big Drive
For most of us in San Diego, we probably haven't had to turn on our ACs much this year. But if you are driving to inland California, Nevada or Arizona, or even Los Angeles, you might want to get your vehicle AC inspected and repaired if necessary in advance.
You don't want to get to Palm Springs, Phoenix or Las Vegas, where temperatures are already in the high-80s and mid-90s to discover your AC is on the fritz. And because it's the slow season for auto air conditioning repair right now, some shops may even offer a seasonal discount.
These are some of our top auto repair tips for traveling this week. As always, please drive safe & enjoy your holiday weekend!