The holidays are creeping up, and if you are looking to travel this turkey day, then now is the time to get your car, truck, or SUV ready for the drive. Though you might think of air travel when you think of Thanksgiving, AAA estimates that 90 percent of travelers get to their destination via car.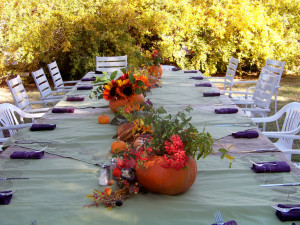 If you've travelled previously on Thanksgiving, you know you run the risk of backed-up traffic and a lot of stop-and-go. And if you are driving through destinations that already have a lot of congestion (think Los Angeles), then you know traffic is a given.
Skip the Big Car Repair Service by Checking the Little Things
So make sure your vehicle is up to the task of idling in traffic. If your vehicle is in need of any auto repair service it is wise to go to your San Diego repair shop in advance. Before you pack your vehicle, take a few moments to:
Check your coolant levels and fill with antifreeze if needed. Make sure to have regular cooling system maintenance performed on your vehicle year-round so there are no surprises.
Check your oil levels and fill up if necessary. You might consider bringing a quart of oil with you if you are taking a long trip.
Perform a good brake check or two and have someone else make sure your brake lights are working. If your car is in need of brake repair, get it taken care of quickly because that's one car repair service that can't wait.
Believe it or Not, Auto Repair Shops Can Get You Winter-Weather Ready
It is a good habit to check all your car's fluid levels before any major trip to prevent automotive repair services. In San Diego, where it is warm and sunny year-round, you might not think about driving in cold climates. Yet if you are driving to mountainous areas where it might be cold and snowy, it is important to prepare your vehicle for the trip.
Few things are worse than having your car break down in already-congested holiday traffic. You don't want to be that car on the side of the road because getting your car towed to a local San Diego car repair shop is never fun. By preparing your car in advance you can help prevent a holiday travel breakdown.