Finding distinctive yet reasonably priced hybrid car repair service for a standard, gasoline-only fueled vehicle can be a big enough challenge. If you own a hybrid vehicle, finding an auto mechanic in San Diego, CA who is up to the task of correctly taking care of your hybrid might seem overwhelming. That's why many of these drivers continue to take their vehicles in to the dealership for auto repair service even long-after the warrantee has expired.
But hybrid car drivers no longer have to fork over too much of their hard-earned cash for dealership-priced car repair service and maintenance. Many local San Diego auto repair shops today are now qualified to perform proper hybrid repair, and most of them will do it for a fraction of the price of the dealer.
Get Educated Yourself and Then Talk to the San Diego Car Mechanic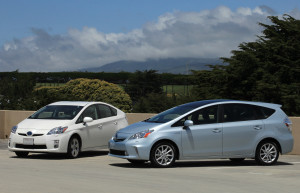 To see if your local hybrid auto repair shops in San Diego are trained and experienced in hybrid vehicle repair, go ahead and ask them directly about their background. Check to see, for instance, if their Mechanics have completed ASE certification, which requires on-going training on the newest technologies including hybrid car ones.
In addition to checking for ASE certification, hybrid vehicle owners can become familiar with their vehicle's scheduled maintenance timeline and make sure the repair shop in question is also knowledgeable about the schedule. A San Diego auto repair service that tries to push you into a different maintenance schedule than the one suggested by the hybrid manufacturer should be viewed with suspicion.
Hybrid Cars Require Specialized Repair Service
When talking to the hybrid auto mechanic, ask about which repair work is both the same and different for standard vehicles versus hybrid ones. For instance, some system repairs such as suspension and wheel repairs are very similar to standard cars. Oil changes still need to be performed on hybrid cars but at longer intervals. Electrical systems, batteries, brake systems and engine block repair are significantly different than standard hybrid car repair service and require the proper care and attention of savvy mechanics. If the mechanic tells you brake maintenance schedules are the same for hybrid and regular cars, that should be a red flag.