Same day service engine repair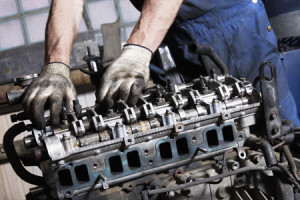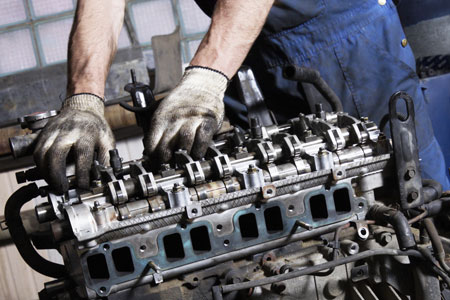 Regardless of the make and model of your vehicle, getting from point A to B is the most fundamental purpose of owning an automobile to begin with. Yet if your engine isn't running as it should, your vehicle isn't going to get you very far. Without a properly working engine, your car is but a shell. Auto engine repair is one of those services that just can't wait.
Yet finding quality and reasonably priced local engine repair can be tricky. Fixing your engine is a big job so you need to find engine block repair that will be done right the first time without costing you more than your budget allows.We are that resource in San Diego.
Looking for honest engine repair shops?
At Griffin's Auto Repair, we recognize that automotive engine repair requires the work of skilled and knowledgeable mechanics. That's why we only hire ACE-certified, factory-trained professionals to perform engine mount repair in our shop. Whatever the make and model of your car, truck or SUV, we perform high quality repairs under the hood that are backed by an 24,000-mile or 24-month guarantee.
Car engine repair that you can understand
Unlike other engine repair shops, our certified engine block repair mechanics will explain what is wrong with your vehicle, what they need to do to fix it and how long the work will take. Our inspection and engine mount repair includes the following:
Remanufactured or refurbished engine replacement
Cylinder head and head gasket repair
Engine block repair & engine mount repair
Valve job replacement
Replacing of gaskets and resealing of engine
So when your vehicle isn't running like it should, don't drive it around town with a bad engine that could cause even more damage and be more expensive to fix. Our car engine repair will take care of you the same day. We've been here for more than 55+ years because we know how to talk to customers as well as how to treat their vehicle's engines along with any other repairs needed.
Benefits of Griffin's Auto Repair include:
Need to keep cool? Come in to Griffin's for its renowned air conditioning tune up
Engine block repair completed the same day
Work downtown? Take advantage of our free shuttle
Offering an unmatched 24-month or 24,000-mile pledge
Only OEM parts are used
Performing high quality auto engine repair for 55+ years!
Request Appointment