Even in sunny San Diego, auto air conditioning repair and service isn't the kind of thing you think of until the early summer heat comes. But when summer arrives and your air conditioning unit blows hot air, you know you need to get auto AC repair fast.
As with most automotive systems, keeping your air conditioner maintained and running smoothly year-round is less costly. If you can't recall the last time you went to a mechanic for an air conditioning repair and tune up – or if it has been well over a year – then you are probably due for an inspection. In the majority of cases, our automotive air conditioning repair will cost less the sooner you have it done.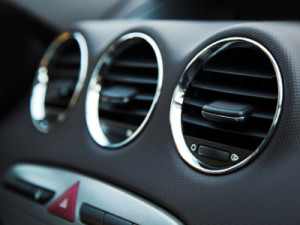 Yet even though summer is already upon us, AC repair doesn't have to be expensive. Drive your car into our shop for air conditioning repair and a thorough inspection. The certified mechanic will take a look at the AC system and run an exhaustive diagnosis. The mechanic will:
Check visually – as well as use an electronic detector — to determine if any valves, hoses or tubes are leaking.
Inspect and troubleshoot each unit of the air conditioning system, including the compressor, condenser, and evaporator, making sure each unit is operating properly free of clogs, blockages, or leaks.
Verify liquid refrigerant levels to make sure they are where they should be.
Think Automotive AC Repair in San Diego Is a Simple Fix? Not Quite
Though many drivers and those who enjoy a cool air conditioned car interior might not think so, but repair is actually quite complicated. The trained and experienced mechanic must troubleshoot each individual component in the air conditioning system to find the problem. With AC repair, each part does not function as a silo, and therefore a problem in say the condenser can often cause a problem in the evaporator. For proper car air conditioning repair, each and every piece must be fixed and calibrated correctly for the AC to blow out nice cool air when you want it to.
Auto AC Repair in San Diego For Less
So don't wait until it's so hot you just can't take it anymore. By forcing a barely working AC to run on its last breath, you are causing more damage which requires more repair which translates to more money for you.
Though we perform all sorts of routine and specialty repair and maintenance service, we've earned the reputation as Downtown San Diego's auto air conditioning repair specialists. Many other local repair shops that don't want to deal with the time-consuming task of car AC repair  and refer their customers to us. So we must be doing something right!