Looking for cooling system service & repair that you can trust?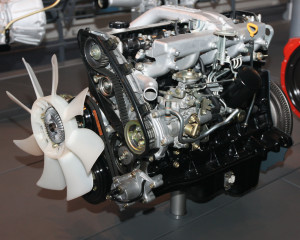 If caught early on, auto cooling system repair doesn't have to be a major expense. If your car is overheating (the temperature gauge is showing in the red), if you constantly have to add antifreeze to your cooling system, or if you frequently see puddles of antifreeze form under your car, you may need car cooling system repair.
If you notice any of these problems in your vehicle, take it to our shop right away. Don't continue to drive your car day after day ignoring the leak or the smell coming from your air vents. The ignore-it-and-it-will-go-away type of thinking will almost always get you in trouble when it comes to auto repair, especially cooling system maintenance.
Unfortunately, the problem probably won't go away but will only get worse if you do nothing. Don't turn a minor $50 repair into a major $500 engine repair, for example. Drive your car immediately to our repair shop for a complete diagnosis and a quick quote on your auto cooling system service cost.
During your car cooling system service our experienced technicians will:
Check the cooling system, thermostat and water pump
Pressure check your radiator and cooling system
Inspect your vehicle's belts and hoses
Check the complete cooling / heating system
Perform a cooling system flush upon replacing the leaking cooling system components (if needed)
This may sound like a lot for cooling system repair but this is much less of an expense and hassle than major engine repair, which is what you could be looking at if your cooling system is neglected for too long.
So bring your car or truck to Griffin's Auto Repair. We're a family business and our ASE-certified mechanics as well as our service center staff will treat you and your vehicle right. We provide fair estimates and can fix your car the same day so can go about your life. We've been providing cooling system service and repair in the San Diego area for over 55 years now so you can trust we'll fix your car right. Give us a call today!
Why choose Griffin's Auto Repair?
Same day service
Free local San Diego metro shuttle service
All work is guaranteed with an 24 month, 24k mile warranty
We use Original Equipment Manufactured (OEM) parts
Quality Service in San Diego for over 55+ years!
Request Appointment