One of the top-rated clutch repair shops in the county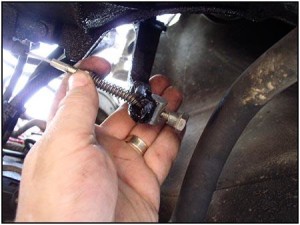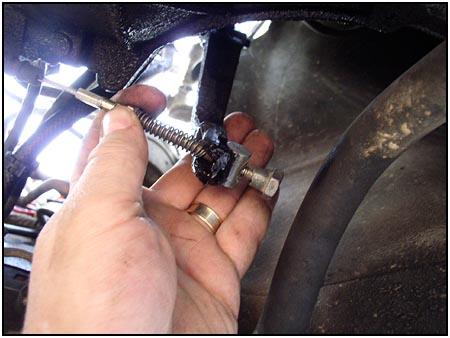 Driving a stick shift automobile comes with its own set of troubles. Though driving a stick can be a lot of fun, and for many sports car drivers it is the only way to go, automobile clutch repair can be a bit of a hassle.
Clutch cable repair is somewhat of a specialty in its own right. Not all automotive repair shops perform manual transmission or its related repairs. Nowadays, clutch repair shops, at least the ones that know what they are doing, are a rare find indeed.
In and out the same day with our clutch cable repair & service
At Griffin's, we've been performing clutch cable repair for more than 55+ years. From sleek sports cars to Jeeps to Sports Utility Vehicle (SUVs) and luxury sedans, you can trust us for your clutch repair estimate. Our factory educated ACE certified mechanics know the ins and outs of clutch cable repair. They will explain to you how they will fix your manual transmission system and answer any questions you might have about the process.
Our mechanics encourage manual transmission drivers to have their vehicles' maintenance service performed per the manufacturer's schedule. In addition to those services, you might need clutch inspection and repair if your vehicle demonstrates any of the following symptoms:
A grinding or grating sound when you press on the clutch pedal
The clutch does not grab or take hold as it is supposed to
Alternately, the clutch does not let go or release properly
When the press down on the clutch pedal, it does not go down as it should or you have to apply an exorbitant amount of pressure and force to get it to move.
Alternately, the clutch pedal is so loose it is almost floppy or has no pressure against the floorboard.
You are unable to shift gears as you should when you press down on the clutch.
Any of these signs could signal something is amiss with the manual transmission system of your vehicle. At Griffin's, we take the time to inspect your complete automotive transmission system. If needed, we will provide a fair-priced, detailed clutch repair estimate.
Clutch cable repair services we perform include:
Complete replacement of your clutch system.
Front-to-backend manual transmission inspection and diagnosis, including clutch pedal and clutch master or slave cylinder issues.
Replacement of clutch and pilot bearing.
If needed, repair of the hydraulic clutch operation
Griffins is recognized as the premier clutch repair shop & here's why:
We offer same day clutch repair estimate and service
Free drop off and pick up to nearby San Diego locations while we work on your vehicle.
An 24 month, 24k mile guarantee for all vehicle work including your clutch and manual transmission
We use Original Equipment Manufacturer (OEM) parts
Dependable clutch repair service in downtown San Diego since 1959
Request Appointment