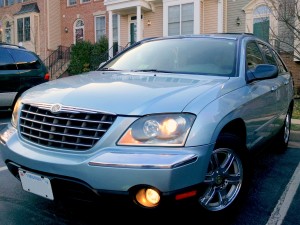 Chryslers are fun cars to drive for the everyman, and their popular sedan and coupe models practically define the quintessential American vehicle. Affordable and modest yet reliable and mechanically sound, Chryslers give the appearance of elegance without the hefty price tag that often comes with it.
So if you drive a Chrysler, including any of its popular makes or models, including Dodge, Jeep or Plymouth, where do you take it for Chrysler auto repair? Griffin's is a local Chrysler repair shop with a 50+ year record of performing quality auto repairs. If your car isn't driving the way it normally does or something just feels off, one of our Chrysler mechanics will be happy to give it a complete inspection to find what's wrong. Our modern diagnostics gear will detect specific areas where repairs are needed.
Offering Chrysler Maintenance and Service
Even better, don't wait until something is noticeable wrong with your sedan or coupe before bringing it in for auto repair. Regular Chrysler maintenance checks such as tune-ups can keep your vehicle running at its best at all times and prevent major Chrysler repair work.
Follow your Chrysler service and maintenance schedule for optimal performance. During any one of your visits for service, the mechanic will inspect the vehicle for any other issues, top off all fluids and provide a visual inspection to make sure all components, hoses and connectors are as they should be.
With Same Day Service, Don't Wait for Your Repairs
From oil changes and brake repair to engine repair and transmission repair, Griffin's will take care of your Chrysler as if it were driven by a family member. We have been providing auto repair in the San Diego area since the 1950s so you know we must be doing something right.
Griffin's stands by its 24,000 miles or 24 months guarantee so if we fix something and it becomes broken within those parameters, we will fix it for no cost to you. And we only use genuine Mopar parts for your Chrysler repairs because we know that you wouldn't accept anything less.
Request Appointment