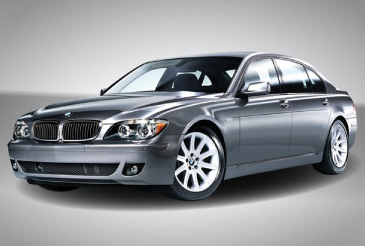 Looking for affordable yet high quality auto repair shop to take your BMW? If you own a Bimmer it is ill-advised to take your vehicle to just any San Diego repair shop. Whether you need major repairs, an oil change, regular mileage interval maintenance, etc.; it is important to find an auto shop you can trust. After all, you love your car and want to make sure that any BMW services performed on your vehicle are done right.
At Griffin's, we perform service & repairs on a variety of makes & models and have been doing so for more than 55+ years. We are not your average auto repair shop.  Our main focus has always been on foreign makes and models for high caliber manufacturers.  Those makes include: BMW, Audi, Volkswagen, Jaguar, Mercedes-Benz, Lexus, Volvo and Porsche. With our years of BMW repair knowledge and background, you can rely on Griffin's to fix and maintain your car. We'll get it right the first time without markups or unnecessary add-ons.
Dump the dealership with quality BMW auto repair at Griffin's
Many drivers resort to taking their cars to the dealership for BMW repair & maintenance long after the warrantee expires. Reason being, many people think that only dealerships employ experienced, BMW certified mechanics. This simply isn't true.
Many certified, trained and highly capable BMW mechanics work at privately owned repair shops around the country. In fact, a common practice among auto mechanics is to start out at a dealership but then move into a private garage once proficiency is gained. In this way, these BMW service specialists may actually be more experienced than dealership mechanics.
All your BMW service needs in one stop
If you're in the habit of bringing your Bimmer to the overpriced dealership or just simply looking for a new shop, Griffin's performs just about every major and minor BMW car repair. Such as the following:
BMW oil change – Few things are as important for your car as regular oil changes. Oil changes help ensure your vehicle reaches the 100,000-mile mark. Oil change services are an easy way to transition from the dealership to an independent auto repair shop such as Griffin's. For instance, it's easy to measure the money you'll save by having us perform your oil change versus the dealership. Moreover, just like the dealership, we'll perform other routine vehicle checks and inspections. We'll ensure your fluids are topped off, replace the oil filter, and lubricate various components as needed.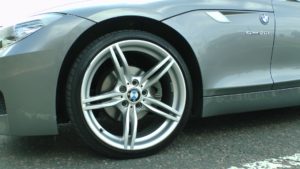 BMW brake repair – At Griffin's our BMW specialists are very familiar with brake repair. This includes what to look for regarding brake pad and rotor replacement. Generally speaking, brakes should be inspected and possibly replaced at the 40,000 to 60,000- mile mark. This varies due to a variety of circumstances. For instance, if you're in a lot of "stop & go" traffic, your brakes will wear out sooner.  This applies to many in the San Diego area who have a daily work commute.
Screeching, squealing or related sounds when applying the brakes should never be ignored. Some models have known concerns regarding the complete braking system. For instance, the BMW 328i models are known for their issues regarding pedal vibration. If you drive this model, it is suggested to have your brakes inspected regularly.
Cooling system maintenance – It's well known that BMW cooling systems can be a bit tricky. This tends to be the case with many German engineered vehicles possibly because they aren't used to the high temperatures that are typically found in Southern California. Probably more than any other major mechanical system in your vehicle, your coolant system needs the most amount of care and attention.
In order to avoid costly BMW repairs, don't overlook checking your coolant levels, get regular mileage interval inspections, radiator flushes, and the like. If your dashboard lights indicate that your vehicle is overheating or the engine appears to be running hot, don't ignore this. Overheating can quickly lead to engine problems. Like most auto repair issues, the sooner an issue is caught and fixed the less costly and complex it will likely be. If your car appears to be running hot, Griffin's can perform an inspection on the cooling system.  From there, we'll let you know what's wrong and what needs to be fixed.
BMW engine and transmission repair – Even for more complicated jobs involving the repair of engine and transmission, the skilled & certified BMW mechanics at Griffin's can help. We use advanced diagnostics equipment and tools in order to correctly assess problem areas and repair them right the first time around. Moreover, we are experienced and highly familiar with the nuances of BMW car repair and maintenance. We'll work with you in order to keep your car driving strong for more than 100,000 miles.
Dashboard light deficiencies — BMWs accelerate quickly and shift smoothly. They have a reputation for being some of the most finely crafted and designed cars on the road. While this standing holds true, the cars' complex electronic systems are known to have a few issues. Mainly, the cars' dashboard warning lights can be hard to understand and misleading. These warning lights are known to go on for no reason or for the slightest system imbalance.
If your dashboard lights are flashing and you're not sure why, bring your vehicle into the shop for an inspection to see if you need BMW service. We'll work to correctly diagnose and repair the problem. If there's no detectable problem and the lights incorrectly went off, we'll reset the electronics for you at no cost. 
Locals choose Griffin's for BMW repair, service & maintenance
You don't need to give away your hard-earned money to a fancy dealership to find a BMW certified mechanic. Griffin's Auto Repair performs those same jobs for a fraction of the cost. We don't have the high overhead of large showrooms, elaborate offices and customer waiting rooms, therefore, we charge our customers less for the same high quality BMW service.
As with all of our repairs and maintenance services, at Griffin's we offer a two-year or 24,000-mile guarantee. Meaning, we will make right and fix any repairs we perform within that timeframe or mileage. Shop around and you will find that this guarantee beats most other garages in the area. Also, we know it is comparable to most guarantees offered by dealerships.
We offer this guarantee in part to help drivers to feel more comfortable and confident in transitioning from the dealership to our local repair shop. So stop overpaying at the dealership and bring your vehicle in to Griffin's for priced-right BMW service and repairs.
Request Appointment
And just for fun, here's the latest look at the 2017 BMW 7 Series M Sport: