For drivers on a budget, and even those who aren't, purchasing a used vehicle can save you a ton of cash. And in San Diego, those savings cash likely go towards the sunshine tax. Cars last much longer today than they did years ago, however, they still lose a significant percentage of their value after their initial purchase. As such, buying a previously owned vehicle gives you more bang for your buck.  With that comes more value over time.
Purchasing a used vehicle does include risks and one of the biggest gambles is purchasing a "lemon."  Though new cars can also be lemons, these throwaway vehicles tend to accumulate in the used car buying space. Buying such a vehicle can cost you several thousands of dollars in auto repair, waste your time and erode your trust. But before we delve too much into that, let's put it in reverse and review precisely what a lemon is and is not.
What exactly is a lemon car?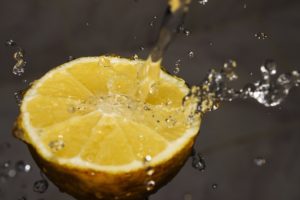 According to the legal experts at NoLo, a lemon is a vehicle that has an unfixable problem usually due to the manufacturer's defect.  It is estimated that 1% of all newly manufactured vehicles are lemons. Moreover, this defect must be significant, which means that the car cannot be safely or reasonably operated because of the problem.
No amount of auto repair can fix a true lemon
In a perfect world, any auto repair shop would be able to readily detect a lemon. The unfortunate purchaser would then have to simply return the vehicle, get reimbursed for it, and then purchase a properly working car. Typically, this is what pre-purchase inspections are for, right? Yet this scenario often does not happen for a number of reasons. Sometimes, no one knows a lemon is a lemon until it is far too late.  That is, until someone has spent thousands of dollars on repairs to try and fix a car that can't be fixed.
Oftentimes the owner will take the car to various repair shops because they are convinced the reoccurring problem is due to poor quality car repair. And sometimes they may be right. In this instance, the owner is spending thousands of dollars on auto repair to no avail. Though laws vary by state, a vehicle is officially deemed a lemon if the major repairs are performed three to four times by qualified mechanics without lasting results. Only then can the car be deemed unfixable and thus categorized as a lemon.
What are the red flags for buying a lemon?
Unfortunately some unscrupulous individuals will go to great lengths to hide problems in a car they know is a lemon in order to off-load it onto an unsuspecting buyer. This is unfortunate, but common & true. Lemons do not always show red flags. Also, newer model vehicles can be lemons and these defects can be more difficult to detect. Here are some tips to help avoid purchasing a lemon:
Car Is Too Cheap or Has Too Few Miles – If the owner offers a car for way under the Kelley Blue Book value, this should be a major red flag that he/she is trying to get rid of a clunker. A ridiculously cheap price now could cost you thousands in futile auto repair. Even if the seller has a good story for why he needs to get rid of the car ASAP, if it sounds too good to be true, it probably is.
Car Owner Says Has No Auto Repair History – Ideally you will want to buy a used vehicle from someone who takes care of their car and has the documents to prove it. In either electronic or paper-form, the vehicle owner should be able to provide you with repair and maintenance records. If they can't do that, this should be a cautionary warning. This could signal that the car has had too many repairs and they are trying to hide it. Alternately, it could mean the owner just didn't take care of the vehicle and you probably don't want to buy a car from them anyhow.
"No Carfax Needed" – Just like the commercial, any vehicle owner or dealership that insists you don't need to run a vehicle history report on the vehicle should be avoided like the plague. This practice has become standard for all used car buyers today. Any reseller who tells you a Carfax isn't necessary should be viewed with suspicion. In fact, the best owners and dealerships will typically provide this information to you.
Pre-Purchase & Used Car Inspections – If you are serious about purchasing a used car, it is a good idea to bring it to a local auto repair shop for inspection. Pricing for this varies but it is money well spent. Most inspections will evaluate and report on major components, such as engine, brakes, suspension system, AC and heating, cooling systems and the fuel and exhaust system.
During the inspection, the auto mechanic will check fluid levels in these systems and look carefully for wear and tear in hoses, connectors, valves and gaskets. Failure to get an examination could cost you a whole lot more in the long run. If the vehicle passes inspection with flying colors or needs minor repairs, this will provide you with peace of mind in your purchase and help you avoid buying the dreaded lemon.
Certified Used Cars – A safer way to buy a previously owned vehicle.  Typically these used vehicles go through an extensive inspection by the manufacturer before they are certified. This means they are far less likely to be a lemon. Moreover, these vehicles are less than three years old so you have many of the advantages of buying new without the added markup.
So if you want to make sure you don't buy a lemon when searching for a used car, make sure to ask lots of questions, do your research, and even splurge on a vehicle inspection at your local repair shop. You'll be glad you did in the long-run. Just remember, for a big purchases like a new vehicle, doing a little extra homework is well worth your while.