Some call it the sun tax or the beach tax: either way, most everything seems to be more expensive in Southern California, and fuel for your vehicle is no exception. While gas prices across the nation are on a downward trend, gas prices in the San Diego vicinity continue to rise to around $4 per gallon.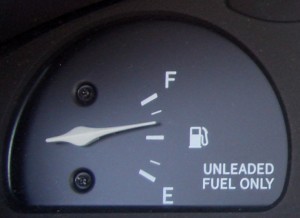 So if you are looking to save some money this summer, heed these car repair, maintenance, and driving tips to stretch your fuel dollar:
Go Easy on the Brakes – Starting and stopping often and forcefully puts unnecessary wear on your brakes, which will make you need brake repair earlier and more often. But did you know that such driver behavior also hurts fuel efficiency? If you can, try putting your car in neutral if you are sitting in traffic or idling for long periods. Try coasting more when going downhill or approaching a turn. One trick is to count to 10 or 15 before accelerating. All of these tips will reduce your fuel expenditure over time.
Make Smart Use of Your AC – Instead of cranking up the AC as fast as you can when getting into a hot vehicle, open the doors and let out the hot air first. Turning it up full blast will not necessarily cool your car faster (but it will certainly put more wear on your air conditioning unit.) For maximum fuel efficiency, run your AC when driving on the freeways rather than in city traffic. Get regular auto AC repair for an efficient running air conditioner. Do you make the car AC so cold you need to wear a sweater? That's costing you money in terms of fuel consumption and AC repair.
Regular Repair and Maintenance – Did you know that regular car repair and maintenance can improve your fuel efficiency by as much as 40 percent? The money that you think you are saving by delaying that oil change, tune up, or filter replacement is instead being spent at the pump. Well-maintained vehicles will not only last longer but they will run more efficiently and save you money at the pump. So don't push back on needed auto repairs to try to save a buck. You can save money over time by investing it wisely in auto repair and maintenance.