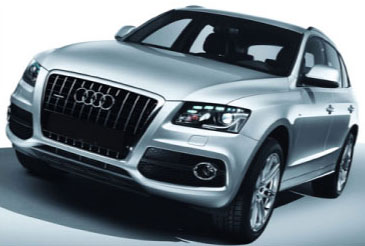 Few automobile manufacturers out there blend technological innovation and sleek design better than Audi. So when you are looking for Audi repair, you want to find a repair center that knows and understands what an Audi is all about.
At Griffin's Auto Repair, each Audi mechanic is highly familiar with the subtle nuances of this line of vehicle. They are factory trained and ASE certified, the highest certification an Audi service specialist can obtain. Once you bring your vehicle in to our downtown Audi auto repair shop, we can run a thorough diagnostics right away to find out what specific repair work (if any) your car needs. Also, we can perform routine vehicle maintenance according to the manufacturer's schedule for the same quality as the dealership but for a fraction of the cost.
Audi repair you can trust every time
For our Audi service, as with all the repair and maintenance service we provide, we only use Original Equipment Manufacturer (OEM) parts. If we don't have the specific part in stock in our Audi car repair shop, we can special order it for you in a matter of days. You don't ever have to worry about using refurbished or restored parts the way some repair shops might do. Drivers of the German-produced vehicles demand the best, and that is only what we offer in our shop.
San Diego's leading Audi car repair
Our shop provides the full spectrum of repair and maintenance service from AC and heating repair to brake repair, transmission repair, engine repair and much more. We even perform oil changes and other more routine Audi services without charging you an arm and a leg. By performing such regular maintenance on your vehicle, our Audi mechanics can get to know your vehicle and keep it in top shape so it runs as powerfully and efficiently as it can. After all, what's the point of driving an engineering marvel of a car to have it run like any old clunker? Regular Audi service can keep your car performing at its best and prevent more costly work down the road.
Request Appointment