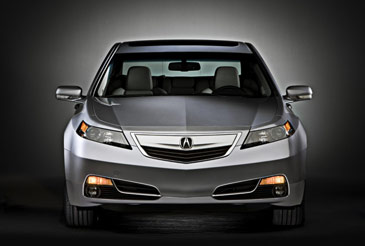 Reliable, fuel efficient and economical! These three words best describe Honda's very popular brand of automobile. Back in 1986, the Japanese Honda manufacturer decided to create a luxury version of its very popular car.  A vehicle to bear all the other qualities of its Honda older cousin. Thus the Acura was born and now drivers who want a reliable, fuel-efficient car now have an amenities-rich model to choose from.
At Griffin's Auto Repair, each Acura mechanic is ASE-certified and specially trained to perform Acura car repairs. In addition to being trained using the latest equipment, tools, and manuals, our specialists are experienced and bring real-world knowledge to the shop.
Acura's remain one of the best-selling luxury brands in the U.S. to this day. Despite the downturn in the economy over the last decade, these vehicles retain their value most when their factory recommended maintenance schedule is closely followed. At Griffin's, each Acura auto repair specialist knows this schedule and works with you to ensure your vehicle is performing at its peak condition.
Our Acura mechanics speak your language
Our Acura mechanics diagnose and perform just about any repair or service you throw at them. This includes:
computer and electrical system repair
radiator and cooling system repair
engine repair
transmission service and repairs
brake repair
suspension and steering repair
and much more….
A common issue is that some Acura repair shops might try to confuse you with overly technical language. At Griffins we take the time to explain the repair & maintenance work that needs to be done. This is standard prior to working on your vehicle. As such, our technicians pride themselves on taking the time to explain the exact issues in a language that is easy for anyone to understand.
Our Acura car repair shop always uses original equipment (OEM) parts to service your vehicle. We do this so your car's resale value is retained. Many shops will cut corners by using inferior replacement parts, but you can expect more from our Acura service. Because of this, we back each repair with a 24K-mile/24-month warranty on ALL the work we do. That says it all!
Come visit us at Griffin's Auto Repair shop. We're a family owned and operated business serving the San Diego area for 55+ years.  We provide superb customer service & our Acura mechanics will treat you like family. Our services are so good, you'll be back on the road in no time at all!
Request Appointment